Hello,
I want to explore the structural properties of the copper-based complex displayed on Figure.1.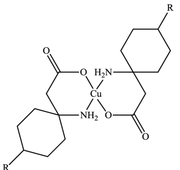 Figure.2 shows the solid-state structure of this complex (as in the CIF file): Other than the copper-based complex, of figure. 1, Figure.2 chow additional three water molecules.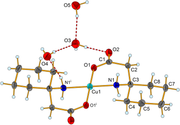 The molecule in the first Figure contains 127 electrons, and that of the second figure contains 151 electrons.
My questions are:
1. Whether I used the molecule in the first figure or that of the second one.
2. There is a way to know the molecular charge in solid-state structure (as in CIF file).
Alternatively, changing, at every time, the molecular charge and optimized its geometrical parameters. The closest optimized structure to the experimental one will be taken into consideration.
thank you very much